jump to: index | Life on Land | Coral Reef | Life at Sea | Benthic Species | Local Nature | Bioluminescence | Hawaii | Belize

Pelagic Species (mostly from midwater trawls and blue-water dives in Oceanographer Canyon and the San Clemente Basin)
The threadfin dragonfish Echiostoma barbatum
The mesopelagic hydromedusa Aegina citrea
An unidentified alciopid polychaete (Rhynconerella?). Note the two huge eyes.


The large mesopelagic ctenophore Aulococtena sp.
A beroid ctenophore (Beroe forskalii) caught on a blue-water dive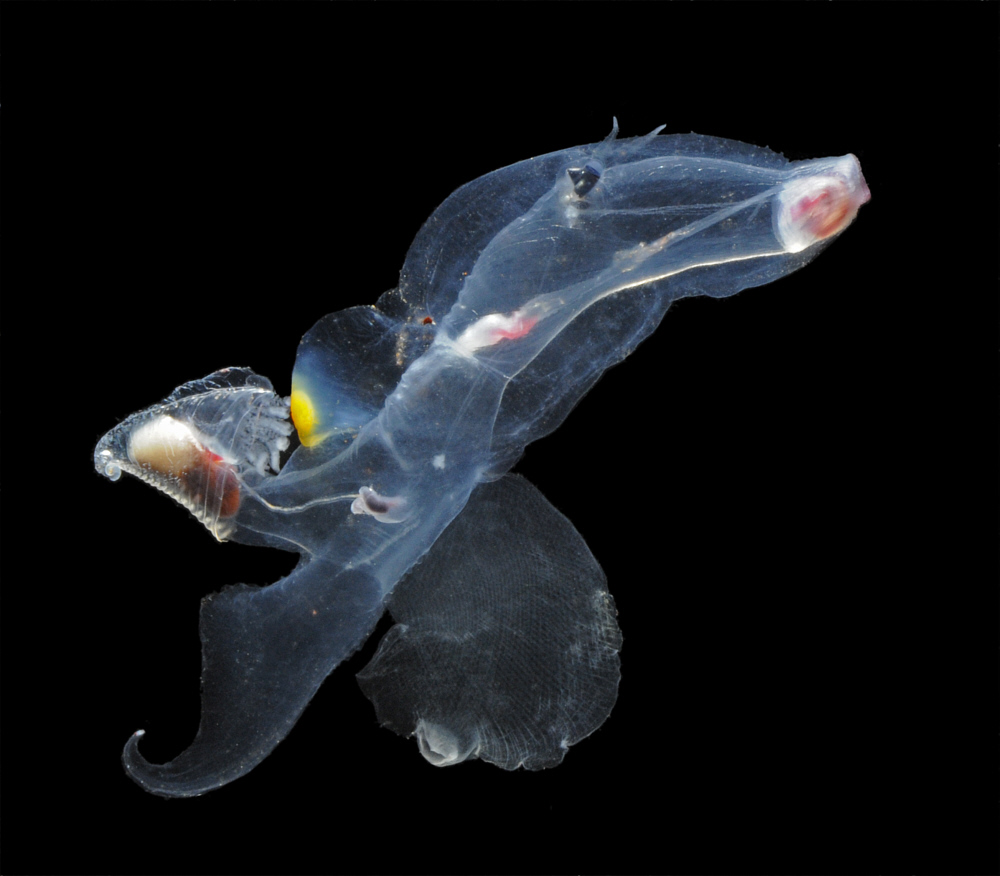 The pterotracheid heteropod mollusc Carinaria sp. Note the highly reduced shell and modified "wing-foot."
The thecosomatous (shelled) pteropod Cavolina sp.


The mesopelagic viper fish Chauliodus sloani
Larva of the deep-sea benthic fish Chaunax sp. (sea toad)
Unidentified mesopelagic narcomedusa
The gymnosomatous (shell-less) pteropod Clione limacina
The pelagic polychaete Tomopteris sp. One of the many species of transparent pelagic annelids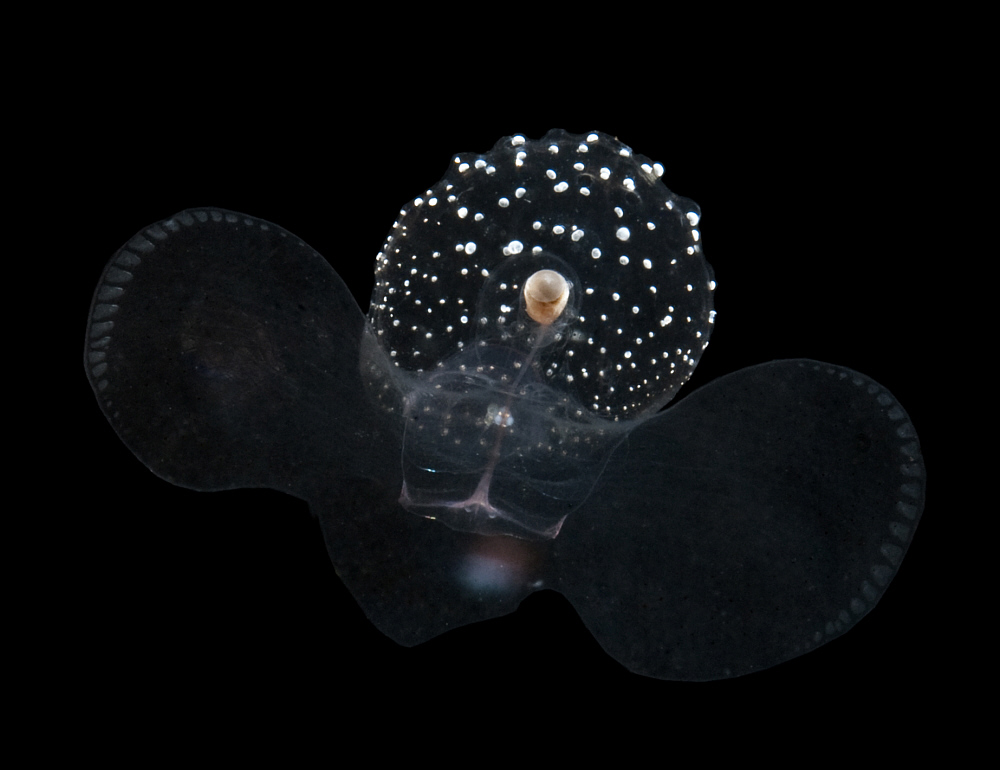 The pseudothecosomatous pteropod Corolla (calceola?) , caught on a blue-water dive near Oceanographer Canyon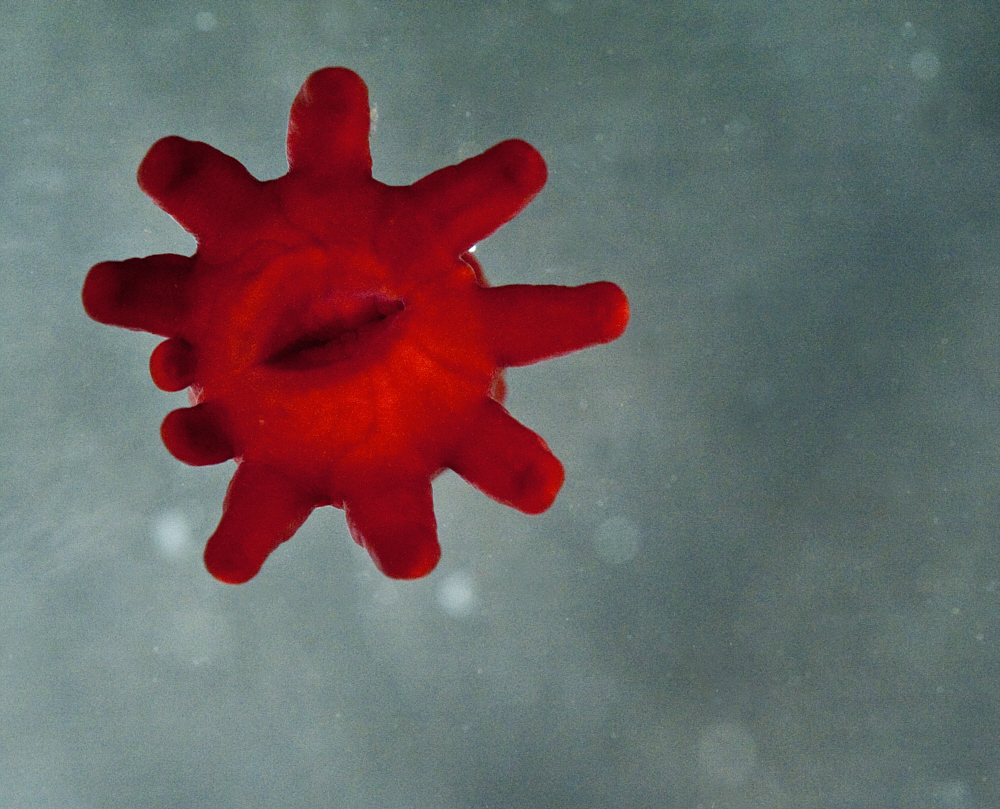 Unidentified juvenile coronate medusa
The mesopelagic hydromedusa Pantachogon sp.
A chain of the salp Cyclosalpa polae, caught on a deep night blue-water dive near Oceanographer Canyon
Two common dolphins (Delphinus delphis) playing off the quarterdeck of the RV Endeavour
The dragonfish Eustomias jimcraddocki (note the elaborate lure)
The fangtooth Anoplogaster cornuta
The giant deep-sea ostracod Gigantocypris (note the hemispherical mirror eyes)
The gonatid squid Gonatus sp.
The mesopelagic predator Gonostoma (Sigmops) elongatum
A small hyperiid amphipod (Paraphronima) with highly unusual eyes
The mesopelagic hydromedusa Colobonema sericeum (note the iridescence in the muscle bands)
Larva of a pleuronectiform fish (flatfish: e.g. sole, flounder)
Leptocephalus larva of an American Eel (Anguilla rostrata)
Unidentified mesopelagic nemertean (Phallonemertes?)
The oplophorid shrimp Notostomus (robustus?)
The epipelagic lobate ctenophore Ocyropsis maculata
The epipelagic hydromedusa Orchistoma pileus
The epipelgic scyphomedusa Pelagia noctiluca parasitized by amphipods
The epipelgic scyphomedusa Pelagia noctiluca again, this time parasitized by an anemone (Peachia?)
The mesopelagic scyphomedusa Periphylla periphylla
The hyperiid amphipod Phronima with a clutch of eggs (this animal was the inspiration for Alien)
The epipelagic nudibranch Phylliroe (bucephala?)
Juvenile Pristigenys (Bigeye)
Unidentified mesopelagic beroid ctenophore
Close-up of comb rows of unidentified red cydippid ctenophore
The whalehead fish (Rondeletia loricata)
The larva of a scorpionfish (Scorpaena?)
Larva of a stomatopod crustacean
The gymnosomatous (shell-less) pteropod Thliptodon
An arm of the deep-sea cephalopod Vampyroteuthis infernalis
jump to: index | Life on Land | Coral Reef | Life at Sea | Benthic Species | Local Nature | Bioluminescence | Hawaii | Belize