jump to: index | Life on Land | Coral Reef | Life at Sea | Pelagic Species | Local Nature | Bioluminescence | Hawaii | Belize
Benthic species from The Gulf of Mexico (Brine Pool, Garden Bank, Vioska Knoll, Green Canyon)
and the Bahamas (Gouldings Cay, Little San Salvador)
A few are from coral reefs, but most were found at depths from 1000 to 3000 feet.
The giant deep-sea isopod (pillbug) Bathynomus gigantea
Octopus from Little San Salvador
Bearded fireworm (Hermodice carunculata) found on the Pinnacles at Little San Salvador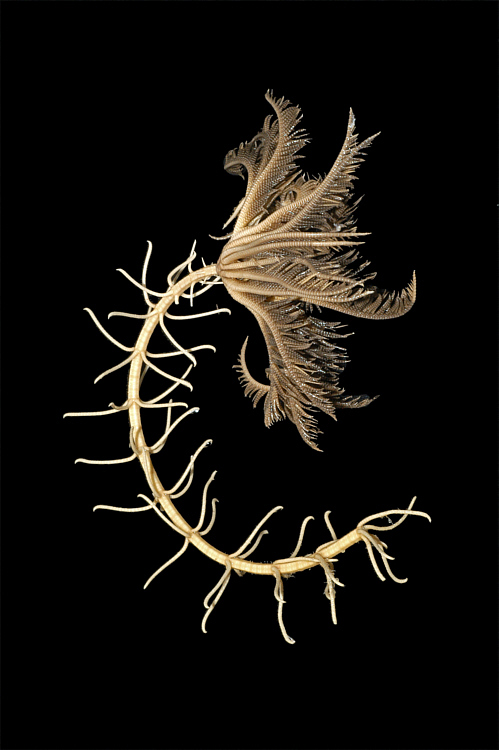 Stalked crinoid found at depth at Little San Salvador
Deep-sea hermit crab without shell (Pagurus curacaoensis)
Deep-sea starfish
The deep-sea decapod shrimp Eugonatonotus crassus
The deep-sea slit shell Peretrochus sp.
Deep-sea isopod


The giant mussel (Bathymodiolus childressi) found at the shore of the Brine Pool
The top snail Callistoma benedicti
Deep-sea crab
Cataegis meroglypta
The toadfish Chaunax suttkusi found on the shores of the Brine Pool
The sea urchin Echinus melo
Iridescent top snail
The chirostylid crab Eumunida picta
The sea star Odontoaster hispidus
The brittle star (serpent star) Ophiocreas sp.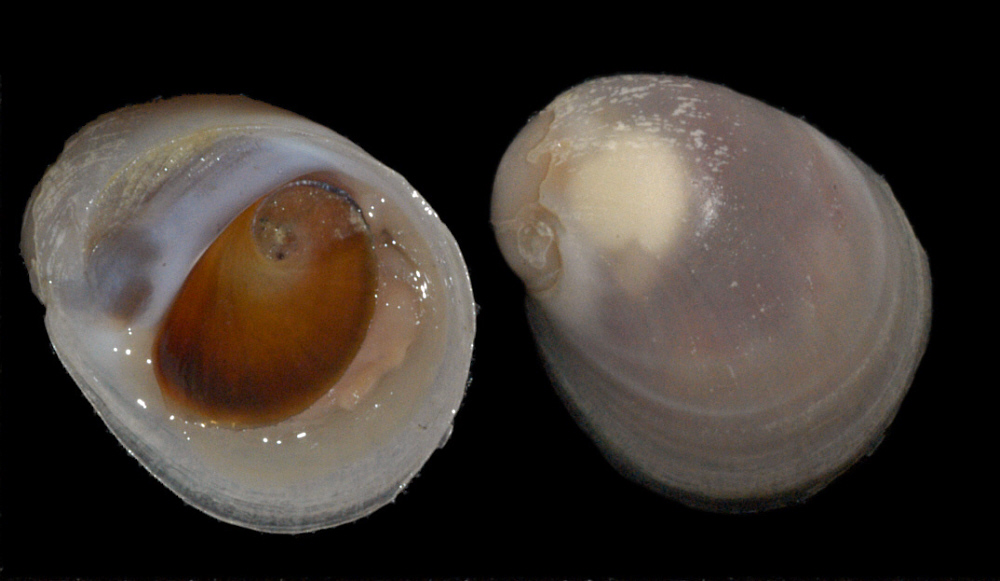 The neritid snail Bathynerita naticoidea
The crab Paralomis cubensis
The spiked sea robin Peristedion greyae
Adult form of the crab Rochinia crassa
Adult form of the crab Rochinia crassa
The sea star Sclerasterias contorta
Scorpion fish of unknown species
The pencil urchin Stylocidaris lineata
The hermit crab Sympagurus pictus with its shell covered by an anemone
The sea star Tamaria halperni
(All photographs by Sonke Johnsen; contact for rights)
jump to: index | Life on Land | Coral Reef | Life at Sea | Pelagic Species | Local Nature | Bioluminescence | Hawaii | Belize